Not just another brand new same old fresh start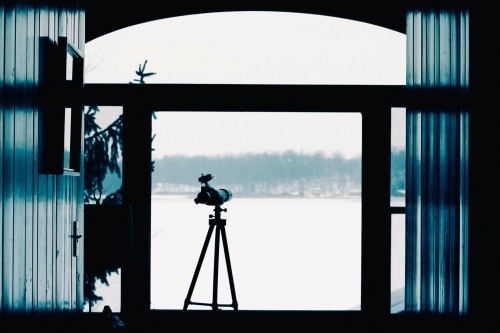 2014…and that tricky first-week-back-after-the-Christmas-break is well under way. Clinging on to the remnants of goodwill and festive cheer, we've not had the chance to develop a proper case of the January blues.
Feeling a little anxious yet? It looks like I'm about to spring something inspirational for keeping you on track this year…
Resolution Fatigue
Well, I don't know about you, but the stock "gonna-do-it-differently"/"7 shortcuts to success" stories are beginning to wear a little thin now. There's only so many quick-fix, neatly packaged and oh so workable sound bites you can take.
All too often what chimes with us in an instant, what we resolve in an instant, gets forgotten in the next. The aphoristic crutches we turn to in the hope that they will miraculously spawn The Answer are useful triggers for making us feel positive in the moment, but we need more to sustain change.
Happy Intersections
The best advice – advice that brings about true change can rarely be put into action in the blink of an eye. It's a slow-burn that works because it sits at the happy intersection of being relevant, timely and its effects – how we'll feel if we follow it – are very much wanted.
After freelancing under my own name for years but latterly wanting to do more, the path towards creating Well Put Words was made clear when I listened to and took on board some sound advice from a fellow copywriter (thanks Sally! That's Sally Mayor who runs a fantastic copywriting and blog training business – WordNerd).
Sound Advice
I was struggling to make and take the time to develop my business idea. It seemed like I was unable to channel the focus I have when I'm working for clients for my own personal project. Sally's suggestion was to reframe my thinking and approach myself as another client – a client I wanted to do a good job for.
It was a great new perspective, galvanized me into action and was also useful as a tool for stepping back and thinking about my business from an outsider's point of view – a very fortuitous (and on-going) "out-of-body" experience all round!
So, dates in the calendar and seasons changing can be useful markers and times for reflection but things only ever work because the time is right for us, because we really want them and because we put in the effort to make them work.
What gets you motivated? Do you go for long-way-round research and info-gathering or quick-fix inspiration?