Copywriting & Marketing Communications



Words are powerful sales tools.
Are yours working as hard as they can for you?
You're a business owner, marketer, web developer or designer.
You may be short of time, overwhelmed by lots of different ideas or simply unsure of how to best get your message across to the people who matter most to you.
Here's what Well Put Words can do for you:
Produce original written content that resonates with, informs, inspires, persuades and sells to your audience
Develop a voice, style and messaging that helps you achieve your business goals
Review and make recommendations on boosting your existing copy
Provide complementary marketing consultancy services
Why work with Well Put Words?
Because you want to make it easy on yourself.
Cut through all the noise already out there and ensure that your content – be it email marketing campaign, advert or website copy – delivers on its objectives.
With me on board you'll have someone by your side who understands the psychology behind effective communication.
I'll keep you on-message, with grammar, spelling and punctuation sorted.
And you'll be free to focus on what you do best.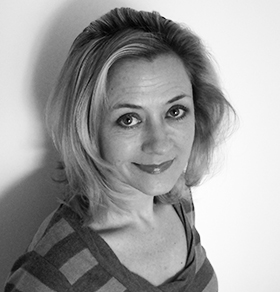 That's me: Eva Seymour
Don't be a stranger...
Get in touch to say hello, discuss a project or follow me, @wellputwords on Twitter.