How networking grew my business
With 7 things I learnt that'll help you do the same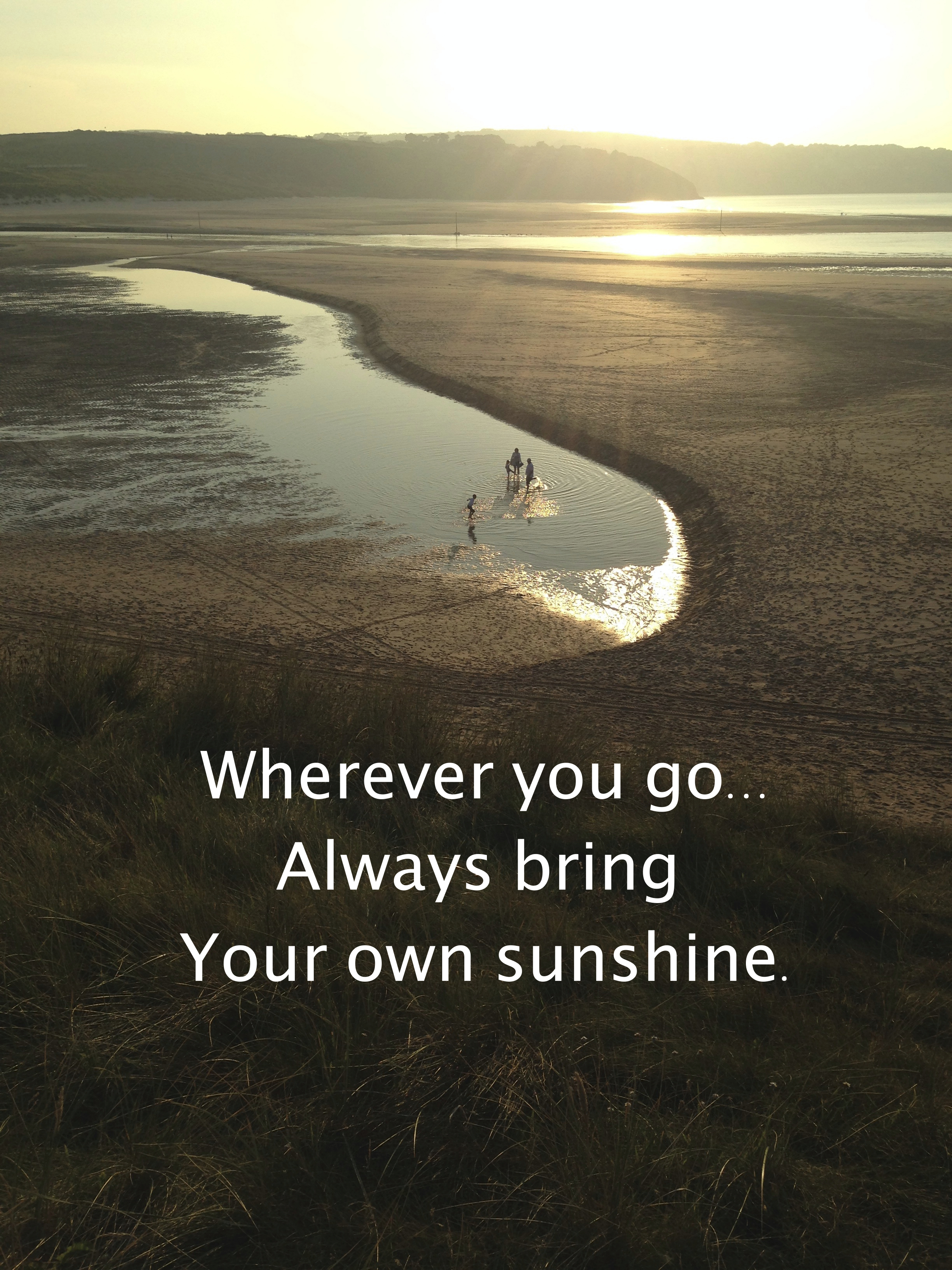 We had a power cut last week – three hours of no electricity, no Internet, no social media – just silence, cut off from the rest of the world.
Not the sort of digital holiday you want sprung on you in the middle of the working week. But in a way it was a timely silence, one that reminded me of how my working life got sometimes, before I went out networking.
I'd freelanced since my children were young – copywriting, as well as offering PR and marketing consultancy – fitting it all in between school runs, mum-taxi duties and my (unshared) determination to make one of them an Olympian. Time came in early 2014 to venture more boldly forth – move on from being a mum who "just" freelanced, "only" working part-time, to fully reclaiming my career.
I became WellPutWords, marking a distinction from the 'old,' eponymous way of doing things. My shiny new WellPutWords brand was focused around the maxim, "a problem well put is a problem half solved," words strategically deployed to help businesses build their profiles and sell more.
And that was exactly what I needed to do as well – sell my copywriting service to those businesses and organisations that weren't aware of how they could benefit from working with me. I was also keen to find more work locally and to put down roots in the rather lovely southwestern corner of the British Isles I'd found myself in.
My first forays into Cornish business life came from behind the safety of my computer screen.
Starting out – do your research
Social media offered an easy and immediate introduction to what was going on, real-time. Twitter, Twitter hours (thank you to the very wonderful and welcoming community on #CornwallHour!) and LinkedIn not only gave that much-needed back-and-forth but also provided useful insight into the business landscape.
First steps – asking for advice
Inevitably (and if you're in business in Cornwall and/or Devon you'll know exactly what I mean), researching the lie of the land led me to having coffee with one John Harvey.
John is a networker par excellence. His career in business development in the logistics industry has made him evangelical about the power of building relationships to grow a business.
It's all about putting people first
His starting point is that "people do business with people." With ever-increasing automation, standardisation and technological sophistication, it's the quality of your relationships and personal connections, that becomes ever more crucial.
Likeability, memorability and just general getting-on-and-helping-others-ability are what, in John's world, make the positive business difference. His success is proof that networking can be one of the most effective and fun ways of growing your business.
After giving me the lowdown on all the networking opportunities Cornwall has to offer – from free events (eg Hall for Cornwall Networking Club) and regular breakfast meetings (eg West Cornwall Business Club) to membership organisations (eg Cornwall Chamber of Commerce) and useful people to contact as a networking newbie – he told me to just get out there and do it.
Story-telling is story-selling
It's fair to say that as a non-believer who struggled with putting the words "fun" and "networking" into the same phrase, it took a little while for good intentions to translate into activity.
What swung it for me were the stories John told about businesses that went from being glint-in-the-eye start-ups to established contenders through making networking a cornerstone of their marketing activity. Stevens Cornish Slate whose product range includes bespoke tableware for top hotels and restaurants, is a prime example of a business that is going places through networking and a relationship-building mindset.
All in all, John made networking sound like something you'd actually want to do, something you'd be mad to pass up.
I feel like I've come a long way in the last year since my first networking breakfast with the West Cornwall Business Club. Here's what I've learnt on that journey:
1) You're better at networking than you think
You're better at networking than you'd ever give yourself credit for because you've been doing it for years…That ante-natal group? That was networking – a random group of people coming together because they share one biological reality and goal – pregnancy and wanting to know more about how to prepare for the impending birth of their child. Running clubs, sports teams, book groups, even school gates are places where you instinctively enjoy/practise essential networking skills.
2) Ask yourself the right questions
Start off on the right foot by looking at things differently. Don't focus solely on what's in it for you, instead ask yourself: What can I bring to this group? How can I help?
These starting points will in fact be far more beneficial to your networking cause – getting you noticed for the right reasons and making you feel you've earned your place in the business community.
3) Take your time
That networking muscle is like any other – it gets fitter the more it's exercised.
So go easy on yourself. Your first ever foray into networking may not be pretty. You'll probably feel awkward and a bit out of place – things that no one would rush to sign up for. But networking is about being in it for the long haul. Really valuable business comes from relationships that have been allowed to develop without pressure, without an overt agenda, over a number of occasions and months.
4) Be true to yourself
Let some of the real you shine through the workaday, professional you.
You may think that you need to be a particular sort of person – gregarious, loud and outgoing – to get on in networking. This is a myth – all you need to do, is to be open to the experience and willing to meet others and make connections, in your own way.
5) Know where you want it to take you
Networking is about marketing yourself. And it's just one component in your marketing toolkit. Whether you work for yourself or represent an organisation, you need to make sure it makes good use of your time.
Approaching networking in a business-like way means you'll look to put together goals, a strategy and budget (NB even 'free' events are not free – they're time away from other things) to help you get where you want to be.
However strategic you are though, don't ever be too judgemental. Of course not everyone you meet can become a client, but you never know who people know, who they'll become and how knowing them may help you out.
6) Evolve, develop, diversify
My networking strategy has inevitably evolved, adapting to my changing business needs over the past year. What suited me a year ago, when it was more a case of putting myself on the map, is no longer possible as I need to put the hours in, working for the clients that I met while out networking.
Having to be more selective because you're successful feels great!
Another way you can get more from your networking is by doing more than just attending events. Offer to speak at them, facilitate workshops and share your knowledge and experience freely.
7) See opportunity everywhere
Networking isn't just about connecting and building business relationships at events that tacitly give you permission to do so. Be alive to embracing opportunity wherever you go.
Asking for, and getting help from others can be a great way to introduce yourself.
Over the past year I've crowdsourced blog posts, fixed niggly techie problems and done a complete about-turn in how I approach sales (thank you Terry Mullins and his excellent Reluctant Salesman course). Learning something much needed in a group, be it sales, social media or presentation techniques, is another excellent way to make connections!
Being prepared – your networking toolkit
As well as an open mind you'll need to take certain things with you when you're out networking. Some events, eg smaller networking breakfasts, call for everyone present to take to the floor and make a 30/60 second elevator pitch about their business.
Whatever networking situation you find yourself in, it pays to be prepared.
An informal, concise and compelling version of your back story – an 'elevator pitch' – is a must. And just like your approach to networking, expect this to change over time and be adapted to suit different events and audiences.
Fast forward to the present day
As for me – well, networking has become an essential part of my working week. Not only a source of new business and a lot of fun, it gives me that interaction with others that I need when so much of my working day is spent alone.
I'm still networking, still going on courses when I need to learn or improve on a skill and still benefitting from the increased confidence you get from taking yourself out of your comfort zone.
I don't think I'll ever be mum to an Olympian but that's ok. I'm working hard and hoping that one day my children can be proud of me.
(Image: from the family album, taken at Hayle Towans, Cornwall; quote by Anthony J D'Angelo)
This post was inspired by an interview I did on Pirate2's Business Hub show, 1 June 2015.