Unforgettable
Make your business stand out with storytelling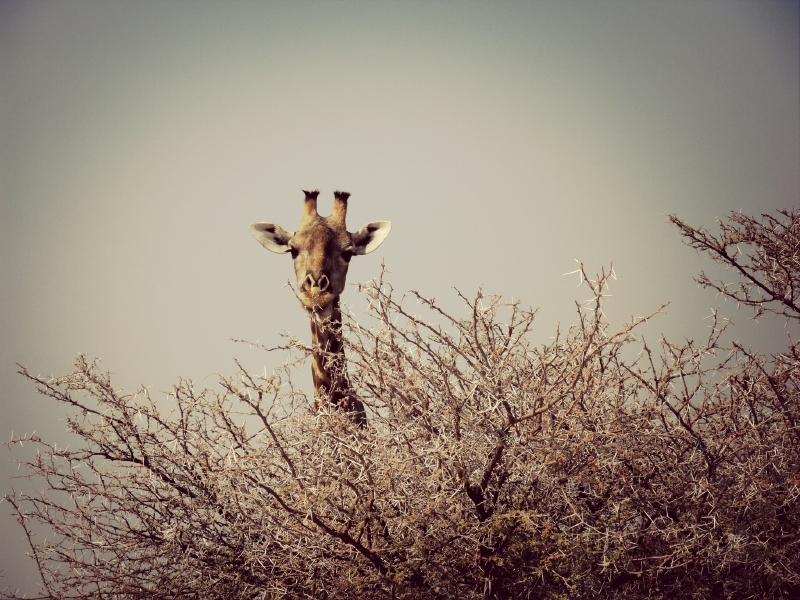 I was once told, when I asked for networking advice, to "just be interesting!"
Being interesting, or rather being regarded as interesting, is obviously a good thing. But how can you pull it off when you're writing for your business?
Answer: use storytelling techniques to inject power and personality into your words.
Desperately seeking understanding
Like all and any written words, the writing you do for your business – from brochure copy to landing pages – has, at its very core, a primal human need: the need to be understood.
Stories (and no, they don't all have to start with "Once upon a time") are what us humans have used since the beginning of time to understand and navigate the world. They're short cuts to understanding ideas, concepts and themes. If your stories resonate with your audience you'll find that not only will they understand you, they'll remember and like you too.
That age-old (and not always appropriate!) advice of telling a joke in your speech is there because a joke is a story and a story adds emotional pull. Channelling that emotional dimension is good because your customers are human and their decisions are driven by emotions with rationalisation being what happens afterwards.
Coming to life
Read these two product descriptions of a dress – can you feel it come alive in the second example?
"55% cotton 45% linen, machine washable, flattering fitted shape through bust and waist with a full skirt, cap sleeves, detachable self fabric belt."
"We love the full skirt and vintage Fifties feel of this seaside classic – pair it with pointed pumps and an ice cream for a stylish stroll along the promenade."
They're actually for the same shirt-dress from clothing company, Boden – but you can feel the power that comes from injecting a bit of storification into facts.
Story selling
And the stories/storytelling techniques you'll be using in business are not just there so that you can while away your time spinning yarns and telling tales. Whether it's an amusing anecdote or a "behind-the-scenes" peek, these are stories full of purpose, stories that you write to help you sell.
Where do you find stories?
The good news is you don't have to magic them from thin air.
Florida-based copywriter Kevin Rogers even defines copywriting as "helping businesses share all the great information they have." The "they have" means that they already have: every business, whatever it does, possesses a rich seam of stories.
These stories are in the very essence of what you do and how you help your customers; they're already there waiting to be uncovered, explored and presented to maximum effect to appeal to your readers.
And their source is inexhaustible – added to and replenished every day that you live and work. Every experience you have – good, bad, disappointing or joyful, your personal or your brand's take on what happened – taps into the great storytelling paradox where the more personal the experience, the more likely it is to offer a universal insight.
How do you write them?
Whether you're writing about project management software or fashion, as per the dress above, you're not looking to create an emotional connection with the product or service. Your task is to make that emotional connection with the customer – the Boden enthusiast who is helped to visualise herself looking effortlessly elegant in her vintage-inspired dress on her summer holiday.
Because, whatever business you're in, when it comes down to it, business is one person or group of people doing something for the benefit of other people.
3 Sterling storytelling ideas
If you're thinking but "I don't have any stories" or my business doesn't really lend itself to stories – here's three ideas that you can have working for your business straight away:
1. "In the beginning…"
Start at the beginning – over the pond they call it the "origin" story. Explore how your business started or how certain members of staff came to work for you, for example, showing how their drive and experience will now be contributing to enhancing what your business can offer its customers.
When you go back to your roots you also find yourself also examining the "why." That "why" factor is crucial, it's the "why anyone should give a damn" – it's what brands are built on (Check out Simon Sinek's Start With Why).
The Innocent brand origin story does a lot more than just say how it all started, it also contributes to, and aligns with, the brand essence and voice:
Once upon a time, three guys bought a load of fruit, made smoothies and went to a festival. They set up a stall and started selling their smoothies. They put two bins in front of the stall and asked people a simple question: "If you think we should give up our day jobs to make smoothies put your empties in bin A; if you think we should go back to our desk jobs, choose bin B." At the end of the festival bin A was overflowing and the rest was history!
Your origin story can go on your About Us page or become the subject of a blog post, presentation or video.
2. Craft a Case Study
Take a customer testimonial and work backwards, creating a case study that shows how you helped a customer solve their problem. Remember to always make your customer the hero, overcoming a challenge. You or your business is the Yoda character – a mentor or facilitator enabling a transformation.
3. Questions – the Swiss Army knife of content
Tell a story by answering a question. Not any old question but the sort of question your customers or prospective customers want answering. In a recent copywriting workshop one of my clients, who upcycles pre-loved fashion items, came up with a way of leading her readers to her boutique by telling a story via a conversation a mother and daughter were having while pegging out the washing. Their imaginary conversation sprung from the question of where to go to find a wedding outfit that was a guaranteed one-off.
Still not convinced?
If you're still not sure that the storytelling thing is for you, here's a true story about a first-time mother and how she became a mum:
The birth of your first child is cause for much celebration. But, it's also a time when you can feel more than a little overwhelmed – those sleepless nights, fumbling around with unfamiliar tasks and the huge sense of responsibility. Our first-timer was getting well-meaning advice from every quarter: friends, midwives and relatives, and they all seemed to be contradicting one another. Enter stage left, the midwife who'd run her ante-natal classes and whose wise words swept away a lot of the angst. This midwife simply said: "he's your baby, he's new here, no one's ever dealt with him before, no one knows him – so it'll be a 'getting to know you' thing for both of you – and you'll both find your way, a way that suits both of you."
I was that overwhelmed first-time mum and she was right, that midwife – we did end up finding our own happy way through those exhausting first months.
It's your baby!
As with babies, so with your business – you may need some help mining for those stories, you may choose to come to a copywriter to make sure they're put together as effectively as possible – but always remember, they're your stories.