Gifts for all Seasons
(And where to find them)
At this time of year, our thoughts turn to gifts.
But I'm not going to be joining the blogging crowds down those seasonal paths of well-worn cliché.
This is about a different category of gifts. The gifts, if we learn to recognise them, that keep on giving.
The gifts that we can harness and put to great use when we're writing about our business or putting together our covering letter or CV. The gifts that leap that electric distance between people and connect you to others who identify with your vision, empathise with your story and understand where you're coming from.
These are the gifts that lie, often quietly tucked away, behind your "why" – the purpose, cause, or belief that inspires you to do what you do, be who you are (Simon Sinek "Start with Why").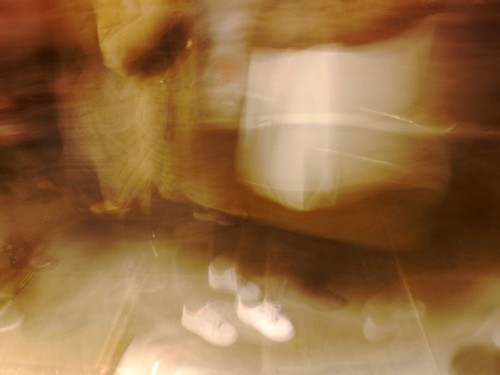 Seasonal gifts, although not always "exactly what we wanted" are easy to find – accompanied by ritual, ranged around the tree or in your stocking. Our own gifts – talents, strengths and motivating forces – are oftentimes not so apparent. To unearth them we have to channel our curiosity, think long and hard, and look in some unexpected places – behind a more immediately visible negative or a more compelling flipside.
There's always another side
It's about applying the yin and yang of one man's loss being another man's profit, to ourselves. Because there's pretty much always a flip side. Just think about our everydays: those welcome lower prices on garage forecourts foreshadow the trouble of global economy slowdown.
And so it is with gifts – the natural advantages we're born with and the gifts and abilities we work hard to develop – they're not always obvious or without their corresponding difficulties.
Recognising gifts
From his earliest days, I always found my eldest son the most fascinating company – he seemed wise, older than his years and I couldn't wait for him to start school, looking forward to seeing how he'd flourish and learn.
Except it didn't quite pan out like that. The next few years were challenging to say the least, for me, that is, more than for him. He seemed to sail through it all, high spirits and self-confidence happily intact – refusing to conform, being disruptive (before that particular term became a commercial must-have and positive) and troublesome.
And then, following one musical assembly where his class was encouraged to try out the saxophone, we discovered that he had a thing for music. From that point on things got better. He'd found an outlet for all that inventiveness and energy. As one of his teachers put it, "that headstrong (she was being polite) side to him is what comes with, and is the other, and very necessary, side to his gift."
A "terrible" gift
Jeanette Winterson, in her memoir, "Why Be Happy When You Could Be Normal?" writes:
"What we notice in stories, is the nearness of the wound to the gift."
Her strict, often cruel, religious upbringing and time spent alone as a child, unleashed a creative spirit that found its outlet in her wonderful writing. She's spoken of it as a gift, "a terrible gift" but a gift nonetheless. The writer Chinua Achebe explains this further:
"The storyteller creates the memory that survivors must have – otherwise surviving would have no meaning…This is very very important…Memory is necessary if surviving is going to be more than just a technical thing."
Looking for silver linings
Growing up, for many years, I was the only fluent English speaker in my family. My parents are Polish and, when they arrived on these shores (in a time and place when this was still a remarkable occurrence), they both worked in the architects' department at the Greater London Counci. They spent all day among other exclusively Polish-speaking architects and this, along with a social life that revolved around the Polish-Catholic church meant we lived in a bubble – a Polish satellite state in Home Counties suburbia.
Attending day nursery meant that I quickly learnt English, became bilingual and acted as my parents' mouthpiece – translating and interpreting the news, facilitating Parent/Teacher Evenings and even shopping trips.
I soon realised that it wasn't just two different languages that I had to navigate but, that what I was also dealing with, were two very different cultures and very different audiences. And seeing my parents struggle meant that I learnt a valuable lesson in how vital communication was in conferring identity, a sense of belonging and security.
Being a Parental Representative was a great, and early, grounding in my initial choice of PR as a career.
Gifts that get better over time
I didn't know it at the time but my childhood circumstances had been a gift – one that came with all sorts of difficulties – but a gift nonetheless.
Today that faculty for nuanced understanding, for being able to see things from multiple points of view, for taking dry facts and interpreting them into something altogether more relatable and meaningful for their target audiences, fuels my copywriting. It didn't and doesn't (I'm always learning) come easy but there's a reason why I love doing what I do – helping people define themselves and their businesses, and in turn, find and speak effectively to their ideal audiences.
Happy Hunting!
So remember, gifts come in many shapes, sizes and forms, and the really good ones, the ones worth having, usually have a flip side or a fascinating back story.
Do you have any stories about gifts – unexpected, hard come by or easily worn, you'd like to share?
Image courtesy of Xan: Oxford Street, London, December 2015