Say It With Feeling
Emotion in copywriting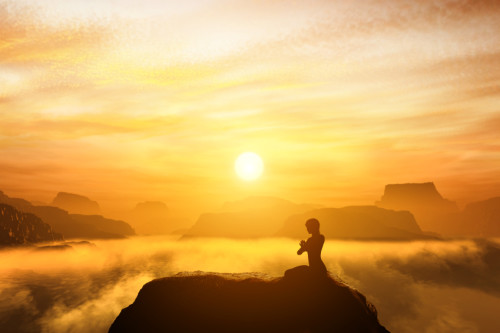 Nobody wants what I do.
But don't rush to commiserate.
I'm happy about it.
In fact, most of the time I encourage it. I use the word "most" because sometimes I do want people to consider the "what" of what I do, which is copywriting.
But most of the time, the fact that nobody cares, suits me just fine.
And that's because I understand where my clients are coming from. Like them, I'm a customer and a consumer too. I buy all sorts of products and services, from financial advice, business training and productivity apps to shoes (a weakness of mine) and yoga classes.
The real reason we buy stuff
Think about what you're really after when you're buying any of the above…That thing you're going for is ultimately doing something that is both greater and simpler than the sum of its parts:
– Financial advice = peace of mind
– Business training = confidence
– Productivity apps = more time/the illusion of more time
– Shoes = walking tall in every way
– Yoga class = healthy mind, healthy body/the (temporary) illusion thereof
How does it make you feel?
So your shortlist when you're googling, say, a financial adviser, isn't based on:
– the detail of your requirements (a combination of pension and insurance protection)
or
– a reasoned assessment of the information and credentials of each company
It's based on an often unacknowledged emotional connection.
With no prior information or personal recommendation, you're drawn to the websites and individuals that sound as if they'll understand you.
You'll go on to find the data and logic to justify your final choice but more likely than not you'll be starting off by looking at which company or individual will give you the feeling you're after.
And whatever investment strategy you're choosing – playing it safe or high risk/potentially high return – what you're looking for is someone who'll take care of things for you.
What does this mean in business?
Whatever business you're in – you need to make sure that your product or service captures the imagination of the right people – the people you're looking to sell to.
And you draw them in by invoking something that's more universal than the "thing" you're selling. Something that is bigger than the mere facts of, for example, a new product.
This sort of links in with what Demian Farnworth, in his excellent podcast, Rough Draft calls "mass desire:"
"people will rush to do business with you if you can help them achieve their dreams, calm their fears, confirm their suspicions…"
…and of course, steal a march on the competition!
And when we talk about mass desire we're not saying something that applies to everyone globally but rather something that's shared by the people you want to reach. Something that addresses their WIIFM (what's in it for me) question.
Why do feelings matter so much?
Identifying that end feeling that your audience will have when buying from, and experiencing what you offer, is what nudges them towards you.
Because no matter how analytical and cool-headed you believe them (or yourself) to be, you can bet it's emotion that drives their decisions.
How to connect with feeling
You find this powerful feeling, that something that marks both the starting point of your communication and your final goal, by reverting to the childhood habit of asking "why?" over and over again.
The further you go back with the "but why?" the closer you'll be getting to the real reason why people will flock to you. (Note: the answer to this will never be "because I say so!")
Once you've deep mined and found your emotional hook you can get on with providing all the useful information that your prospects, customers and clients need to justify their preferences.
The emotional dimension
Channelling feeling makes everything you write work better. It can create stories out of data and facts – making for memorable words that slide down a whole lot easier and carry a far higher chance of being acted upon.
I recently celebrated a year of strategically using networking to grow my business. I blogged about it and also did a radio interview talking about my experience.
Networking – walking into a room or online situation where nobody knows you,  is intimidating. I wanted to share my story and how I'd felt starting out because I believed that feeling would resonate with many of my clients, prospects and friends, and help them believe that if I could do it, anyone could.
How I can help you
If you work with me I'll take all the hassle out of any words you need to write. I'm pretty quick off the mark in getting to know and understand you and your business, your sector and your target audience. And I combine being proactive and responsive so that you'll get exactly what you need.
Perhaps it's better if I just hand you over to someone who knows exactly what it feels like, my client TRAC Services Ltd:
"[She] captured the essence of what we wanted to say straight away, something we had struggled to do ourselves for a while…Eva managed to combine the industry's clinical technical language with a friendly yet professional tone. Eva is very proactive in adding her own ideas to ensure we achieve the best results and is always flexible to fit in with our changing deadlines, something we really appreciate."
So if you're thinking of having someone take care of your words and you'd like to work with me, do get in touch
P.S. I said at the start of this piece that I encourage people not to care about what I do only "most," and not all, of the time. This is because I can also help you ramp up your own writing. If you think a copywriting workshop or some bespoke one-to-one training would work for you or your business, let's get talking.